As we continue to grow our company, you will see our product offering evolve even more quickly than before. We're looking forward to a bright future as the most powerful and innovative SMS engagement + conversion platform in the market built specifically for growing eCommerce brands.
The #1 goal at Voyage will always remain the same: to help you drive revenue — efficiently and in totality — via list building, campaigns and automations. With this in mind we're working on some very noteworthy upgrades and new features.
We continue to improve our segmentation builder in ease of use and available filters.
You will soon be able to add customer attribute selectors to modals.
Easier, more powerful ways to optimize and test including more streamlined A/B testing for both modals and campaigns are in the works as well.
We also understand nurturing your audience in more experiential ways, whether in the context of customer service or customer questions through text, is vital. We are continuing to build out deeper integrations with CS platforms and novel functionality in I/O flows to facilitate these use cases.
We are also excited to start trialing text-to-buy for clients on Shopify and custom sites this quarter. We believe reducing friction for consumers to transact via SMS is key to creating a better experience and enabling you to unlock more revenue.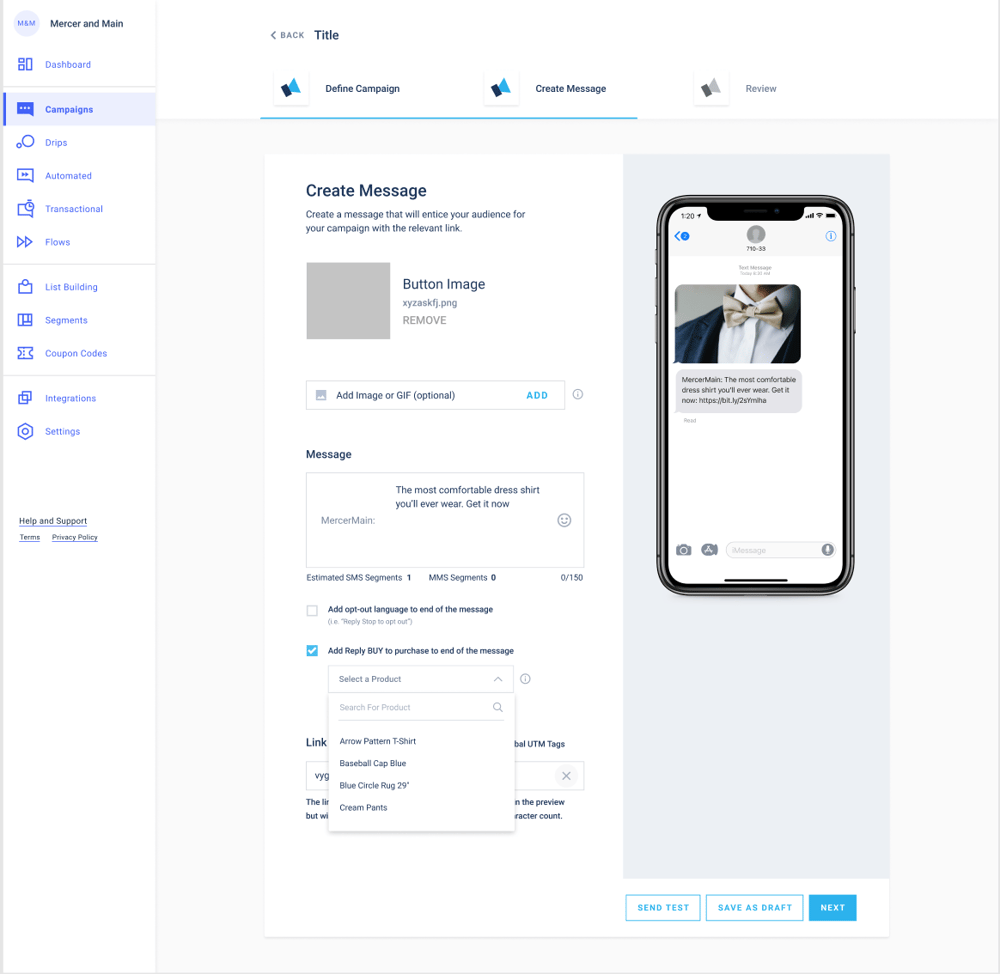 Finally, I wanted to highlight a few members who help drive our product innovation day-to-day. Sean (OneStop Internet) and Pat (IEEE, agency owner), our engineering leadership, have years of experience engineering in both entrepreneurial environments and large teams, having built eCommerce sites for some of the largest brands in the world. Antoine, our product director, is a former founder, Stanford engineer, and managed millions of text messages a day for ZipRecruiter. These folks lead the charge in defining our product-driven, client-first culture.